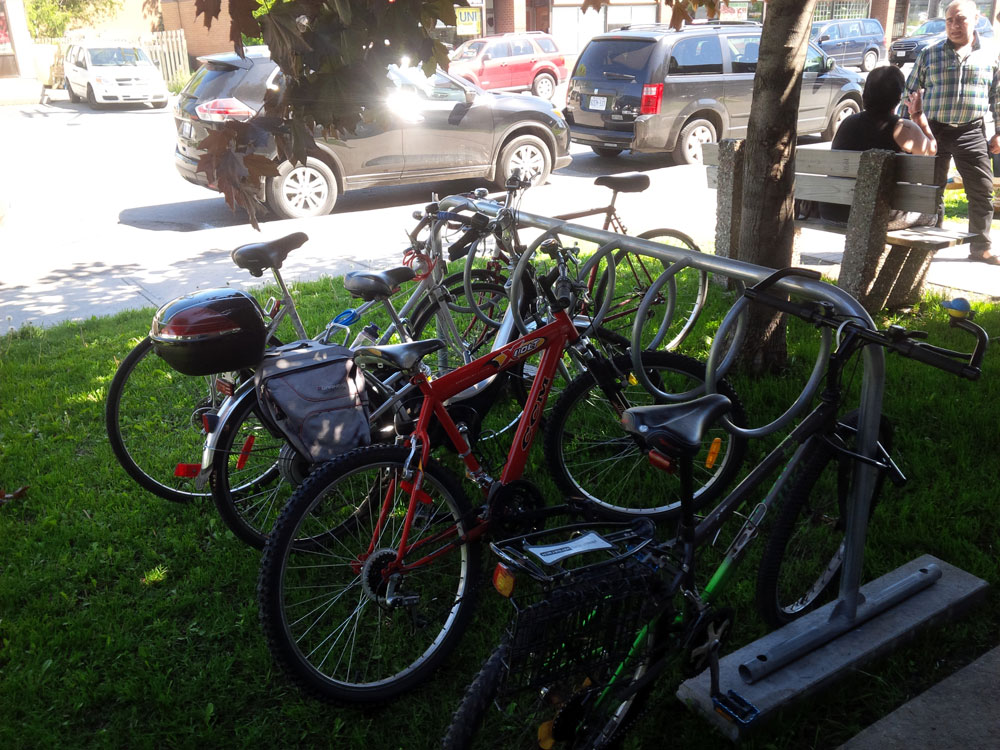 Don't know what to do with your used child or adult bike? Why not drop it off at Heartwood House!
What does Cycle Salvation do with bike donations?
Donated bikes are refurbished using a multi-point process and sold back to the public at fair prices. This diverts bikes from landfill, promotes cycling and helps provide supportive jobs and training to members of the community with disabilities and other barriers to employment. Last year Cycle Salvation employed 12 people, sold 700 bicycles and diverted a total of 1300 bicycles from landfill. Contact Samuel Benoit at cyclesalvation.org or 613 -288-1454 for more information about Cycle Salvation. Thanks so much for your help!
Heartwood Regular Drop-Off Hours - (September 1 to June 30)
Monday - 8:00 am to 7:00 pm
Tuesday - 8:00 am to 7:00 pm
Wednesday - 8:00 am to 7:30 pm
Thursday - 8:00 am to 7:30 pm
Friday - 8:00 am to 5:00 pm
Heartwood Summer Drop-Off Hours - (July 4 to August 31)
Monday - 8:00 am to 5:00 pm
Tuesday - 8:00 am to 5:00 pm
Wednesday - 8:00 am to 7:30 pm
Thursday -8:00 am to 5:00 pm
Friday - 8:00 am to 5:00 pm